Ayurveda, an ancestral and traditional Indian medicine
AN ASSUMED PARADOX
In the refined setting of Hôtel le Cep world-famous reference for Epicureans all over the world as a key venue at the heart of Beaune, capital of wines in Burgundy, an area dedicated to the benefits of Ayurveda has just emerged especially for vou!
A PATCHWORK OF PASSIONS
It is with the same passion, the same sense of detail and demanding standards defining our achievements that we have conceived this magnificent center. Moreover, it is also mainly thanks to the skills, knowledge and passions of our Ayurvedic Team that you will be able to recharge your batteries !
AUTHENTICITY & EXCEPTION
Ayurveda has been rooted in Indian culture for thousands of years, everything is already written ! However, the harmonious union of India and Burgundy in order to take the most of each culture to create a pole of exception, has been a tremendous challenge!
A unique Concept in Burgundy…. And above !
The creation of the innovative concept of our Spa Marie de Bourgogne and its 15 sensory experiences, four years ago, has been successful as our guests are pleased and loyal as much for the international guests of the hotel as for the local customers.
The warm greeting, the professional team, the quality of treatments and the well-being solutions that the cutting-edge technologies of our Spa Marie de Bourgogne, bring to each of you what they need in order to feel better.
When Kerala meets Burgundy
A unique concept in the heart of the most renowned vineyards in Burgundy, the meeting between two powerful landmarks in history.
5000 years of know-how at the service of your health
Between the birth of Ayurveda and our state of the art technology, not less than 5000 years of experience have been gathered at the Well-being Center Marie de Bourgogne, so they are devoted to your harmony!
New dedicated areas
When History and Hotel Le Cep***** subtly combine with Indian furniture to become one.
An authentic design
Design, technology and modernity have been gently associated so relaxing times to be fully enjoyed.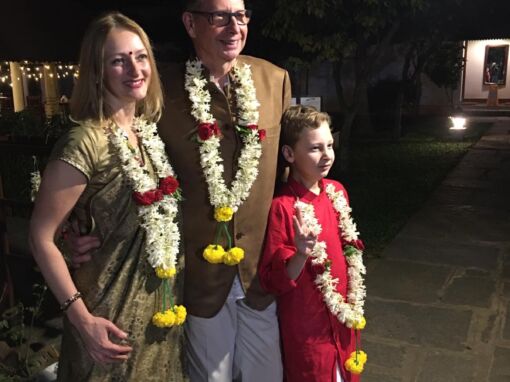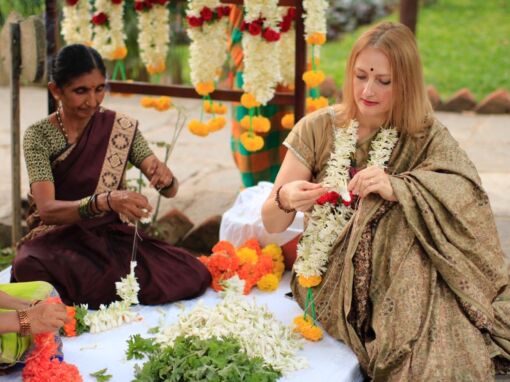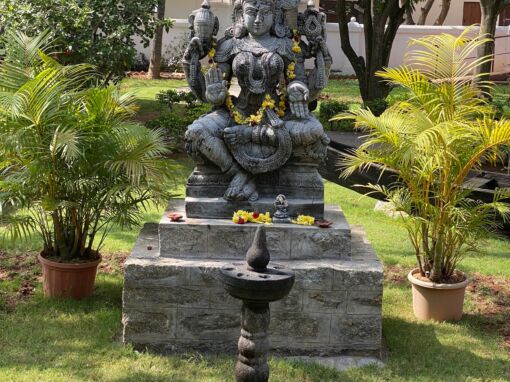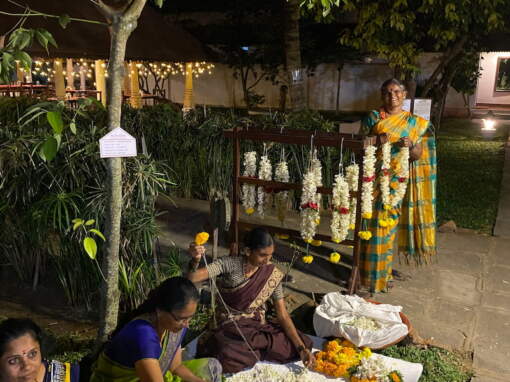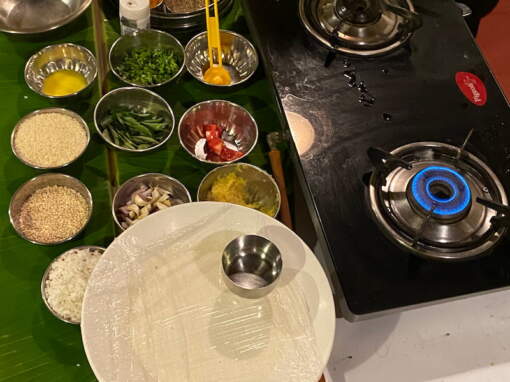 "However, I wished to go further and to share with you my strong conviction that Ayurveda is a wonderful science that may bring even more to each of us in the pursuit of charging your batteries and feeling better.
My intimate conviction, based upon my personal experiences and the people I met in India: the dream had to come true !
Such a project has to be collective: passion, perseverance, imagination and even boldness, but as the project was taking shape, everything became clear, as if the planets were aligned in favour of this project achievement.
The beautiful synchronicity of the events and of the human encounters has been amazing and eventually 4 months after, we were able to open this Ayurvedic Center.
A chic and refined area which elegantly and harmoniously combines the best of Burgundy with the authenticity that suits that ancient science.
There are 5 treatment areas dedicated to all the Ayurveda methods, a consultation practice, areas of preparation of essential oils or special pouches that complete the existing areas of Spa Marie de Bourgogne. These areas allow to share the greeting, the clockrooms, the shop and the relaxation corner.
Thus, all these facilities give birth to the Well-being Center Marie de Bourgogne, a unique area of 600 m² enriched by two teams of professionals bringing an incredible amount of complementary skills dedicated to your Well-being and to your health !"
Jean-Claude Bernard
50 centuries at the service of your health :
from Traditional Indian Medicine to Chromotherapy…
Between the birth of Ayurveda and its traditional medicine and our cutting-edge technologies, there are no less than 5,000 years of experience that are brought together at the Marie de Bourgogne Wellness Center dedicated to your Harmony! A set of body treatments and facials, Ayurvedic massages based on medicinal oils and plants, yoga classes, to rebalance your dosha and recharge your batteries … in a half-day or as an Ayurvedic treatment!
This traditional Indian, preventive and holistic medicine has been recognized by the World Health Organization since 1982. While many are looking for an alternative to Western medicine, Ayurveda is a real daily lifestyle that we want to make available to you. , whether occasionally during a revitalizing body treatment or during a rebalancing and energizing programme, according to your needs!
A range of know-how at your disposal
Ayurveda is not only a treatment, it is a well-being and life philosophy. That is why, at Ayurvedic Center Marie de Bourgogne, we propose you the whole range of the elements that will allow you to feel good, in both your body and your spirit. Let yourself be guided…
Ayurvedic consultation
All starts with an Ayurvedic assessment which enables you to have a further knowledge of yourself so that we can adapt our treatments.
Ayurvedic treatments and traditional Indian massages
Discover the benefits of all our treatments and massages in the pure Ayurvedic tradition: detoxification, relaxation, strengthening of the immune system, blood and lymphatic circulation, letting go, insomnia, muscle tension or even anti-stress …
Ayurvedic Cures in Burgundy !
From a half-day until several weeks, with or without the staying on site option, enjoy an Ayurvedic cure. We have brought the Kerala region into Burgundy !
Practitioners and an Indian doctor Expert in Ayurveda, just for you!
Personalities : Gifts! For you, we have recruited a team of talented people who only have one mission: your well-being.
Yoga and Meditation
Ayurveda necessarily implies Yoga.
Take back your control with our breathing, meditation and yoga sessions
Food and diet advice
Personalized dietary advice according to your dosha and, during your cure, also enjoy a balanced, adapted and customized Indian diet